Upcoming events and shows for 2019.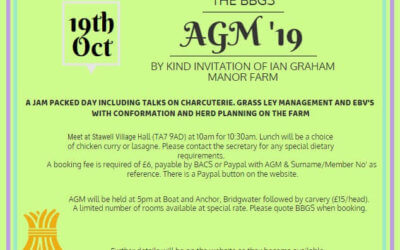 Click HERE for more information on speakers, lunch and the AGM meeting.
read more
Show Buddy Scheme 2019 With the 2019 show season fast approaching the BBGS are offering a Buddy Scheme for any member who may wish to gain an insight into attending a show. Each member will be paired with an exhibitor to assist with and learn about preparation and...
read more
The Castlerea Agricultural Show takes place annually on the Monday of the August Bank Holiday Weekend and is a celebration of the richness of rural Ireland's traditions, it's people and their way of life. For it is at this remarkable event that the doors to these...
read more